Gymnocalycium Horstii 

Spider Cactus
(This plant comes in a 2 inch pot. All of our plants are grown under the same conditions, although not all the plants are the same. You will receive a similar plant in size and shape to the ones in the pictures. Our plants are hand-picked and carefully selected to bring you the best quality possible. Please allow us up to 3 business days to process your order. If you wish to receive your order on a specific date, or have special instructions, please add a note at the checkout. The plant is shipped in its pot to prevent any damage to the roots).
Gymnocalycium horstii is commonly known as 'Spider cactus' and belongs to the Cactaceae family. When the plant matures, it reaches a height of 10" inches. The main attraction of the Spider cactus is its globose shape which grows in brown color. A native of South America, this plant enters dormancy in winters.
Growth Rate
The growth rate of Gymnocalycium horstii is slow.
Flowering
This unique cactus blooms from Mid-spring to the summer season in attractive White/pink/pale purple-colored flowers. 
Water and Feeding/Fertilizer
The watering method of the Spider cactus is not typical. It should be watered regularly but avoid overwatering. The best way is to use the dry and soak method.
Soil
This cactus needs well-drained soil.
Hardiness
​The hardiness of Gymnocalycium horstii is 10a-11b, with a frost tolerance of -4°C (24.8°F).

Light
Gymnocalycium horstii needs light shade to full sun to grow. It is better to plant this variety of cacti outside rather than indoors. As it needs a warm climate, proper sunlight will keep it healthy.
Propagation
Spider cactus can be propagated through seeds. This plant does not need repotting. 
If you are planning to grow Gymnocalycium horstii in your garden, you can choose this plant without thinking twice as it will make your garden area beautiful.
Some of the information in this description has been found at desert-tropicals.com, llifle.com and cactus-art.biz
| | |
| --- | --- |
| Blooming Season | Mid spring-summer |
| Common Name | Spider cactus |
| Dormancy | Winter |
| Family | Cactaceae |
| Flower | White/pink/pale purple |
| Frost Tolerance | -4°c |
| Growth Rate | Slow |
| Hardiness Zone | 10a-11b |
| Height | 10" |
| Origin | South america |
| Pot Size | 2 inch |
| Scientific Name | 2 inch Gymnocalycium horstii |
| Shape | Globose |
| Sun Exposure | Light shade to full sun |
Customer Reviews
Write a Review
Ask a Question
07/14/2022
David B.

United States
Simply The Best Quality!!!
Very unique and a wonderful addition to my ever-growing collection... exceptional quality and Service ..Thank You Very Very Much!!!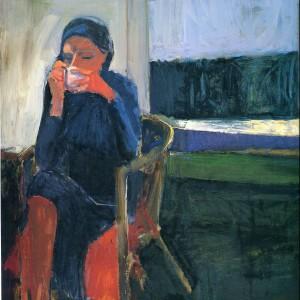 CB
07/07/2022
Cencia B.

United States
little button
received a very healthy specimen
07/01/2022
Railing L.

United States
Little chubby one
Plant is well packaged. Very shinning and healthy green color. A very cute little chubby 2 inches plant.
06/12/2022
Marvin

United States
Tiny Prickly Ball of Beauty
Cute little guy is trying to escape from the tiny 2" pot. Super dark green and chunky smooth. The little spines are thin and super sharp. Planet Desert wrapped it up very carefully so it arrived in perfect condition even though USPS sat on my shipment for three days due to a long weekend !!
10/07/2021
Roger B.

United States
Gymnocalycium horstii
Arrived in excellent time and condition. Another great addition.