Cactus and Succulent Top Soil Dressing

You will receive 1 Lb. of topsoil dressing

There are many reasons you would want to add a topsoil dressing to your plants, not only it will make your plant look more attractive, but it can protect your plants from standing water and rot. It keeps the base of your plants dry after watering as well as helping to disperse the water easily and prevent the soil from spilling. Without a top soil dressing, the plant may look more boring, by putting less focus on the plant, and more on the soil. With some dressing, the plant stands out in a more put together way. Every succulent owner knows well to add top soil to every potted plant.
Customer Reviews
Write a Review
Ask a Question
01/27/2021
selina r.

United States
very cute
perfect for my cacti purchase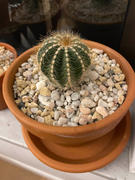 01/27/2021
Debra R.

United States
Love the beachy feel to this top dressing
Very small stones, all light colored and there are even tiny bits of shells in this product. Gives your cactus and succulents a desert or beach feel. Also, the light color accents the color of your plants.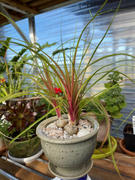 10/13/2020
Leslie E.

United States
Disappointed
One of my plants was so soft, it was mushy. Was sadly surprised over my free plant, a propagated piece of a cactus you can buy for a $1.00. Should have saved my money.