Crassula arborescens 

Silver Jade Plant
(This plant comes in a 2 inch pot. All of our plants are grown under the same conditions, although not all the plants are the same. You will receive a similar plant in size and shape to the ones in the pictures. Our plants are hand-picked and carefully selected to bring you the best quality possible. Please allow us up to 3 business days to process your order. If you wish to receive your order on a specific date, or have special instructions, please add a note at the checkout. The plant is shipped in its pot to prevent any damage to the roots.)
Crassula arborescens is commonly known as "Silver Jade Plant". The multi-branched shrub has its origin in Mexico and belongs to the Crassulaceae family. This succulent usually grows up to a height of 2 to 4 feet and looks equally good in cultivated gardens or indoor settings. Noted for blue-gray rounded leaves, the winter-dormant Silver Jade Plant has a slow growth rate and needs bright light to thrive well.
Growth Rate
Crassula arborescens is a slow-growing plant but grows in bushes. It is relatively easy to grow.
Flowering
This attractive plant bears pink flowers during the spring and summer seasons.
Watering and Feeding
The Silver jade plant dislikes water as the leaves store water. The soil should be allowed to dry out completely before the next round of watering. The plant should never be allowed to sit in water else; the roots will rot. During winter, the watering frequency should be once a month.
Soil
Crassula arborescens prefers the standard cacti potting soil mixed with sand. It loves to thrive in poor soil.
Hardiness
The hardiness range for this succulent plant is between 10 -11. Silver jade has a frost tolerance of -5° C (23° F).
Light
These plants love bright light but shy away from direct sunlight. Therefore, as a houseplant, the succulent should not be placed on a window with high sun exposure.
Propagation
Silver jade plants can be propagated easily from cuttings. 
Crassula arborescens or Silver Jade Plant looks stunning indoors and is a perfect gift for family and friends! 
Some of the information in this description has been found at desert-tropicals.com, llifle.com and cactus-art.biz
| | |
| --- | --- |
| Blooming Season | Spring and summer |
| Common Name | Silver jade plant |
| Dormancy | Winter |
| Family | Crassulaceae |
| Flower | Pink |
| Frost Tolerance | -5° C |
| Growth Rate | Slow |
| Hardiness Zone | 10 – 11 |
| Height | 2-4 ft |
| Origin | Mexico |
| Pot Size | 2 inch |
| Scientific Name | 2 inch Crassula arborescens |
| Shape | Globose |
| Sun Exposure | Bright light |
Customer Reviews
Write a Review
Ask a Question
04/19/2022
virginia w.

United States
special
This plant is just very unique and colourful -- arrived in healthy condition!!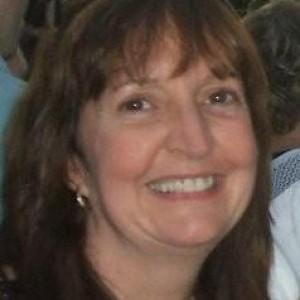 MR
01/18/2022
Martha R.

United States
Love how it looks. Totally impressive.
Wow! Amazing packaging and no broken pieces.