Succulent Othonna euphorbioides is a native of South Africa. It belongs to the Asteraceae family and is commonly known as the Napkin Tree. This is a caudiciform succulent with a potato-like caudex. It grows as a miniature spiny succulent shrub. The caudex or the stem of the plant grows between 10 to 15 cm. The plant goes dormant in the hot summer season. As it starts to rain, it moves out of dormancy.
Growth Rate
This is a fast-growing succulent.
Flowering
The Napkin plant flowers into yellow blooms during the summer season.
Watering
Othonna euphorbioides require little to medium level of watering for optimal growth.
Soil
The soil for the Napkin plant should be gritty so that the soil drains off well.
Hardiness
The hardiness zone for this succulent is 10-11. It is slightly frost-hardy.
Light
Expose the plant to full sun for the best growth.
Propagation
The best Othonna euphorbioides are through seeds and cuttings.
The Othonna euphorbioides gets its name from the Greek word called 'othone'. It means a napkin or a linen cloth. The napkin plant cost in India is pretty reasonable.
Some of the information in this description has been found at desert-tropicals.com, llifle.com and cactus-art.biz
| | |
| --- | --- |
| Blooming Season | Winter |
| Common Name | Doringkers |
| Dormancy | Summer |
| Family | Asteraceae |
| Flower | Yellow |
| Frost Tolerance | -7°c |
| Growth Rate | Slow growth |
| Hardiness Zone | - |
| Height | 12-24 in. |
| Origin | South africa |
| Scientific Name | Othonna euphorbioides |
| Shape | succulent shrublet |
| Sun Exposure | Full sun |
Customer Reviews
Write a Review
Ask a Question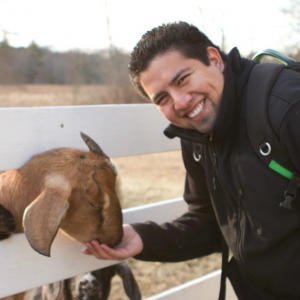 JM
06/06/2020
Jose M.

United States
06/06/2020
Beth U.

United States
Othonna euphorboiodes
It's a bit smaller than I expected, but it came through the extended time in transit due to the unrest and destruction of our post office. The packing you did was awesome and is probably the reason the plant survived; lots of mail was strewn around and this box was undamaged. I got the note saying "no leaves 'do' (=due) to dormancy", which was thoughtful. In future, I hope you don't send packages the Friday before a long holiday weekend, but in the end, the plant survived. I hope to do business with your company again, after things calm down a bit.
04/24/2020
Dan S.

United States
Othonna euphorbioides
All the leaves had fallen off by the time i received the package. Hoping it will make it through it's dormancy period.