Othonna euphorbioides
(This plant comes in a 3.5 inch pot. All of our plants are grown under the same conditions, although not all the plants are the same. You will receive a similar plant in size and shape to the ones in the pictures. Our plants are hand-picked and carefully selected to bring you the best quality possible. Please allow us up to 3 business days to process your order. If you wish to receive your order on a specific date, or have special instructions, please add a note at the checkout . The plant is shipped in its pot to prevent any damage to the roots).

Othonna euphorbioides

Othonna euphorbioides is a remarkable caudiciforms species with the habit of a miniature spiny succulent shrub, broader than tall barely 10-15(-30) cm tall. It is the most cactus-like of all succulent Compositae (near Senecio) forming spiny masses of succulent stems seemingly remote from the better known Othonnas. This plant acquired its name by resembling many of the spiny succulent euphorbias.

O. euphorbioides is one of the easier species to cultivate. They must be grown very hard in the nursery as close to the natural conditions as possible. This ensures that they keep their compact habit.

Some of the information in this description has been found at desert-tropicals.com, llifle.com and cactus-art.biz
| | |
| --- | --- |
| Blooming Season | Winter |
| Common Name | Doringkers |
| Dormancy | Summer |
| Family | Asteraceae |
| Flower | Yellow |
| Frost Tolerance | -7°c |
| Growth Rate | Slow growth |
| Hardiness Zone | - |
| Height | 12-24 in. |
| Origin | South africa |
| Pot Size | 3.5" |
| Scientific Name | Othonna euphorbioides |
| Shape | succulent shrublet |
| Sun Exposure | Full sun |
Customer Reviews
Write a Review
Ask a Question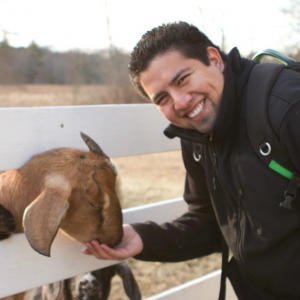 JM
06/06/2020
Jose M.

United States
06/06/2020
Beth U.

United States
Othonna euphorboiodes
It's a bit smaller than I expected, but it came through the extended time in transit due to the unrest and destruction of our post office. The packing you did was awesome and is probably the reason the plant survived; lots of mail was strewn around and this box was undamaged. I got the note saying "no leaves 'do' (=due) to dormancy", which was thoughtful. In future, I hope you don't send packages the Friday before a long holiday weekend, but in the end, the plant survived. I hope to do business with your company again, after things calm down a bit.
04/24/2020
Dan S.

United States
Othonna euphorbioides
All the leaves had fallen off by the time i received the package. Hoping it will make it through it's dormancy period.