Sedum Burrito Donkey's Tail
(This plant comes in a 3.5 inch pot. All of our plants are grown under the same conditions, although not all the plants are the same. You will receive a similar plant in size and shape to the ones in the pictures. Our plants are hand-picked and carefully selected to bring you the best quality possible. Please allow us up to 3 business days to process your order. If you wish to receive your order on a specific date, or have special instructions, please add a note at the checkout . The plant is shipped in its pot to prevent any damage to the roots).
Sedum Burrito Donkey's Tail

Cultivation and propagation: Sedum burrito is always an interesting plant and easy to grow in container or in the rock garden in warm areas. It is tough, sun and drought tolerant, but also will do well in partial shade. Few plants need less attention than sedums. The plants make active growth in fall/winter, unlike most other stonecrop and propagate easily.
Soil: Porous soil with adequate drainage.

Repotting: Repot Sedum burrito only if you see roots coming out of the pot's drainage holes.
Watering: It takes little water and could rot if watered too often. Water thoroughly when soil is dry to the touch. During the winter months, plants are watered very little. Its succulent leaves will store enough water to survive for long time. For outdoor plants, additional watering is rarely needed, except during extended droughts.
Exposition: It needs full sun to light shade with ample airflow, but a sunny spot is nicest, though in warmer climates it needs protection from too much sun because it is not very heat tolerant.
Frost Tolerance: Protect from frost. They are intolerant to frost.

Some of the information in this description has been found at desert-tropicals.com, llifle.com and cactus-art.biz
Customer Reviews
Write a Review
Ask a Question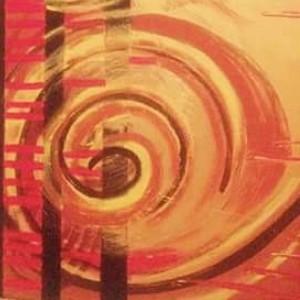 KB
01/13/2021
Kimberly B.

United States
Beautiful quality
Great plants, packaged very well and in amazing condition..
07/25/2020
Reilly S.

United States
Beware of pests and fungi
While the plants themselves were awesome, several of the plants I ordered came with some kind of infectious fungus and have started spreading! Had to throw out several of the new ones and it looks like it might spread to a few of my older plants too... would have expected some kind of evaluation before they were sent out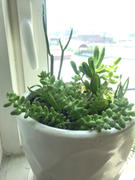 07/02/2020
Betty L.

United States
My Sedum Burrito Donkey Tail
My plants arrived quickly & in great condition. Will purchase from Planet Desert again.
07/02/2020
Milton S.

United States
Consistency
I have a few purchases from your store. I was exceptionally pleased each time I ordered. Thank you
06/11/2020
Nenita A.

United States
Burrito Donkey's Tail
My second time to order in your website, it was as incredibly good as the first, everything was neatly and safety pack, very happy and satisfied with my order, I strongly recommend to everyone to visit Planet Desert website it's worth your time.