Agave Parryi 

Parry's Agave
(This plant comes in a 3.5" pot. You will receive a very similar plant to the one in the picture. It may or may not be blooming at the time of your purchase. The plant is shipped in its pot to prevent any damage to the roots).
Agave parryi is a winter-dormant perennial succulent that belongs to the Asparagaceae family. It has a common name, 'Parry's agave or mescal', and originates from Mexico. Each leaf of the plant is less than six inches and two to three inches wide. 
Growth Rate
The growth rate of the Agave parryi is slow.
Flowering 
The flowers bloom in yellow colors throughout the summer season.
Water and Feeding/Fertilizer
In summers, when the soil gets dry, water the plant but avoid excess watering otherwise, root rot can happen. Give a small amount of fertilizer in the spring season.
Soil
Agave parryi needs well-drained soil. Sandy or shallow rocky soil is also good for the plant.
Hardiness
The hardiness of Parry's agave is 9b to 11, with a frost tolerance of -20° F (-28.8° C).
Light
Being a desert plant, Agave parryi needs full sunlight to grow. It will not develop well indoors because of a lack of full exposure. 
Propagation
These plants are propagated through offsets or seeds. But through seeds, this variety takes longer to grow. So, it is better to grow through the offset technique.
Parry's agave is an adorable cactus plant that will surely make your garden attractive. The fleshy leaves of the plant are eye-catching.
Some of the information in this description has been found at desert-tropicals.com, llifle.com and cactus-art.biz
| | |
| --- | --- |
| Blooming Season | Summer |
| Common Name | Parry's agave or mescal |
| Dormancy | Winter |
| Family | Asparagaceae |
| Flower | Yellow |
| Frost Tolerance | -20f |
| Growth Rate | Slow |
| Hardiness Zone | 9b to 11 |
| Height | 2-3 feet wide |
| Origin | Mexico |
| Pot Size | 3.5" |
| Scientific Name | Agave parryi |
| Shape | Rosette |
| Sun Exposure | Full sun |
Customer Reviews
Write a Review
Ask a Question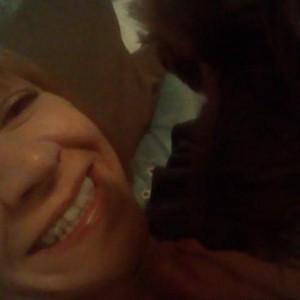 MH
10/13/2020
Mirja H.

United States
Beautiful plant!
Super cute and healthy