Agave victoria regina is a beautiful and slow growing cactus. Its leaf margins are smooth and spineless and when it flowers it produces gorgeous red/purple flowers.

Recommended temperature zone: Sunset: 10-13,15-17,21-30, USDA: 9-12
Minimum avg. temperature: 50°F (10°C)
Heat tolerance: Excellent
Sun exposure: Full sun
Origin: Nuevo Leon, Chihuahua, Mexico (where it is endangered)
Growth habits: Slow growing succulent rosettes to 18" in diameter (45 cm), most populations are solitary, but some offset heavily
Watering needs: Infrequent water
Propagation: Seeds, or offsets if any
Blooming habits: This slow growing agave might take 40 years before blooming, the flower stalk is 10 to 15" with pale green to cream flowers. The plant dies after blooming.
Some of the information in this description has been found at desert-tropicals.com, llifle.com and cactus-art.biz
| | |
| --- | --- |
| Blooming Season | Spring and summer |
| Common Name | Queen Victoria Agave |
| Dormancy | Winter |
| Family | Asparagaceae |
| Flower | Creamy white |
| Frost Tolerance | -18°  |
| Growth Rate | Fast growth |
| Hardiness Zone | 7 – 11 |
| Height | 9" – 1' |
| Origin | Mexico |
| Pot Size | 3.5" |
| Scientific Name | Agave victoria regina |
| Shape | Decidedly spherical |
| Sun Exposure | Full sun |
Customer Reviews
Write a Review
Ask a Question
04/21/2022
Teri

United States
From Teri
I had a great experience with Planet Desert! Found a rare agave I've been searching for and so much more!
We are glad to hear that you liked your plants and thank you so much for taking the time to give us your feedback. If you have any questions or concerns, please contact us anytime.
01/24/2022
Ernie J.

United States
Good Second one
The company was very good to deal with. I had problem with first plant too many broken tips. I email them and they quickly replaced it. I returned the first one to them. I would buy from them again.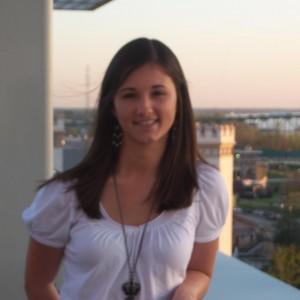 NM
09/13/2021
Nicole M.

United States
03/19/2020
David S.

United States
Best little Victoria Regina
Fabulous. It's already growing bigger! Can't wait for it to outgrow its container.
01/01/2020
Valerie K.

United States
Cutest Little Plant
My little agave was wrapped so carefully and arrived in perfect condition.