Origin: southern Peru
Synonyms: Browningia hertlingiana, Azureocereus hertlingianus, Clistanthocereus hertlingianus

Description: Browningia hertlingiana also known as the "Blue Cereus" is a huge columnar cactus sought after by collectors because the juvenile specimens have a beautiful blue frosty covering. It one of the few really blue cacti.
Habit: It is a perennial treelike, stem succulent, with columnar few branched stems that, under favourable conditions, can reach the ultimate height of 8 m and spread of 4 m.
Stem: Trunk undivided about 1 m tall from which several stems arise, main and side stems usually unbranched (or very few benched above), erect up 30 cm in diameter, the new growth is a fantastic vivid turquoise blue while old growth turns a pale olive green. The typical blue covering only develops in a warm climate and with much light.
Flower: Nocturnal, white up to 5 cm in diameter
Blooming season: Flowers appear in summer, only on plants over 1 m tall.

Cultivation and Propagation: Browningia hertlingianais a much decorative relatively frost hardy summer grower species. Still with it's blue colour and gold spines the plant is stunning even out of flower.
Soil: Grow it in a rich and particularly draining substratum, as it is very sensitive to rottenness when in presence of humidity and low temperatures and let the soil dry out between waterings., they should be repotted every other year in order to provide fresh soil. After repotting, do not water for a week or more.
Watering: Water regularly from March till October, the thin, fibrous roots suffer if there is humidity, therefore the plant should be watered only when the surrounding terrain is dry. Keep dry as soon as the temperature starts dropping in October.
Hardiness: They need to be kept in a cool place during winter rest and are somewhat resistant to frost if kept on the dry side prior to, and during, cold weather with little danger of being killed (unlike most of the Pilosocereus species). They are hardy to -5 C ° C or less, for short periods
Sun Exposure: Exposure: It need full sun exposures with ample airflow for best appearance.
Some of the information in this description has been found at desert-tropicals.com, llifle.com and cactus-art.biz
| | |
| --- | --- |
| Blooming Season | Summer and often later |
| Common Name | Blue cereus |
| Dormancy | Winter |
| Family | Cactaceae |
| Flower | Pink |
| Frost Tolerance | -5°c |
| Growth Rate | Slow growth |
| Hardiness Zone | 8a to 11b |
| Height | 8 m |
| Origin | Southern peru |
| Pot Size | 3.5" |
| Scientific Name | Browningia hertlingiana |
| Shape | Globose |
| Sun Exposure | Full sun |
Customer Reviews
Write a Review
Ask a Question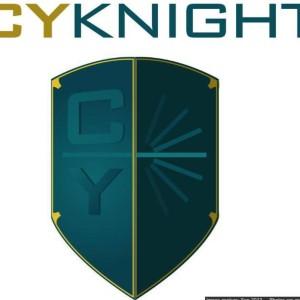 OS
03/20/2023
Omar S.

United States
Just as the picture shows - a beauty
This one is a must have for any hobby gardener.
03/13/2023
Jeff D.

United States
Nice plants
Nice size and very healthy.
01/30/2023
Carlos P.

United States
Beautiful specimens!
I'm glad I choose Planet Desert to purchase cacti to add to my collection. All the plants they sent me look superb and since they send you the plants already potted, I don't have to repot until mid spring since doing this during winter is not a good idea. Overall, I'm so very happy with my new plants.
Carefully packed! Quick communication! Gre...
Carefully packed! Quick communication! Great Seller!