Bursera hindsiana copal
(This plant comes in a 3.5 inch pot. All of our plants are grown under the same conditions, although not all the plants are the same. You will receive a similar plant in size and shape to the ones in the pictures. Our plants are hand-picked and carefully selected to bring you the best quality possible. Please allow us up to 3 business days to process your order. If you wish to receive your order on a specific date, or have special instructions, please add a note at the checkout . The plant is shipped in its pot to prevent any damage to the roots).
Bursera hindsiana is endemic to Baja California Mexico,
Description: The Red Elephant Tree (Bursera hindsiana) is a grotesque, spreading, pachycaul shrub 2-3.5 metres tall, eventually becoming a small tree to 5 m tall, deciduous with smooth reddish twigs and light reddish-grey multi-trunk especially visible during deciduous drought periods. In cultivation the seedlings quickly develop a swollen stem (caudex) above the soil line which is always an impressive sight. Great plant for bonsai. All parts of Bursera hindsiana ooze a resinous aromatic gum when damaged or cut. This resin, commonly known as copal incense, is occasionally used in perfumes, incense, and oils. The copal incense can be burned on a incense burning disk, its smell is said to calm and clear the mind.
Stem (caudex): This species develops one or multiple swollen short, trunk(s), the bark is very attractive, young bark dark red-brown, old bark grey-red, smooth, not peeling. Twig are widespreading, and reddish brown.

Cultivation and Propagation: Bursera hindsiana is a striking drought-resistant shrub or small tree fairly easy to grow both indoors, as well as outdoors. It has potential as a landscape subject in the cactus and succulent garden essentially frost-free areas. In the winters it is deciduous
Soil: Not picky about soil it do well in a draining cactus potting mix.
Hardiness: Hardy to -4°C they prefer a dormant, winter rest period, but for safe cultivation it is best to avoid temperatures below 5° C.
Exposure: It needs full sun.
Waterings: It needs regular water when the plant has leaves, contrary to popular belief, it likes a lot of water in the warm summers to encourage faster growth, as long as it's planted in a very well draining soil. Indoors it is best to err on the dry side, or it is prone to rot.
Bonsai culture: It can be trained as a bonsai, pinch and prune plants in spring and summer but taper off in autumn so the tree can store energy for the winter instead of using it to put on new growth before resting.

Some of the information in this description has been found at desert-tropicals.com, llifle.com and cactus-art.biz
| | |
| --- | --- |
| Blooming Season | Autumn |
| Common Name | Red torchwood |
| Dormancy | Winter |
| Family | Burseraceae |
| Flower | White |
| Frost Tolerance | -4°c |
| Growth Rate | Fast |
| Hardiness Zone | 9b to 10a |
| Height | 4-12 ft. |
| Origin | Mexico |
| Pot Size | 3.5" |
| Scientific Name | Bursera hindsiana copal |
| Shape | spreading |
| Sun Exposure | Full sun |
Customer Reviews
Write a Review
Ask a Question
12/23/2021
Jose C.

United States
Awesome!
Always happy with plants, very healthy plants!
12/07/2021
Shawn C.

United States
Healthy plant
It lost all it's leaves a day after it arrived, but I assume that is likely normal because of environment change. Ficus often do the same thing. Roots look healthy and the plant was a decent size.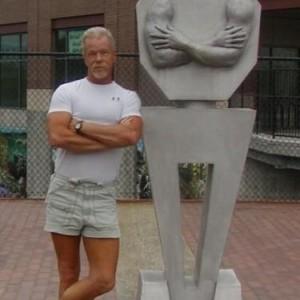 RF
03/15/2021
Robert F. Nicholas

United States
Should be quite something in a few months
Plant goes dormant in winter, so it arrived with no stems and just three small leaves. It is now in a bonsai pot and has two stems coming along and twelve leaves. Can't wait to see what it looks like in two or three months.
03/12/2021
Jess L.

United States
Perfect little plant!
This sweet little plant arrived perfectly and lovingly packaged, and was ready to leaf out. A few days after arriving new buds were emerging all over the place. Thanks Planet Desert - your plants are always well cared for before you send them off to their new homes!
03/11/2021
Deborah M.

United States
pretty small
item is on windowsill, watered only once. I will follow directions and hope it lives here in Florida