You will receive 5 each of 5 different varieties of your choice in 2" plastic pots ready for your own customized decoration. There are over 20 excellent types of cacti available!
All of our plants are grown under the same conditions, although not all the plants are the same. You will receive a similar plant in size and shape to the ones in the pictures. Our plants are hand-picked and carefully selected to bring you the best quality possible. Please allow us up to 3 business days to process your order. If you wish to receive your order on a specific date, or have special instructions, please add a note at the checkout. (The plant is shipped in its pot to prevent any damage to the roots).
If you are looking for an affordable way to start your own plant collection, or if you are planning to start a small terrarium or any other gardening project around your home, this is a perfect choice. If you are looking for a natural and original party favor for your next event or wedding, these plants will make your celebration unforgettable. Grown at our Southern California nursery, every plant is specially selected, handpicked and carefully packed to guarantee that you will receive the best quality plants for your special event.
PLEASE NOTE: Plants in photos are for example only. Colors and varieties will be similar, but may vary depending on the season. 
Customer Reviews
Write a Review
Ask a Question
01/23/2022
Nikki B.

United States
11/20/2021
Oli

United States
Shipped to Hawaii in 4 days.
I'm no plant expert but it seems I received 25 different cacti. Thank you very much. I just ordered 2 more and I hope it's all different like the last one. Yall definitely got a new customer. Aloha.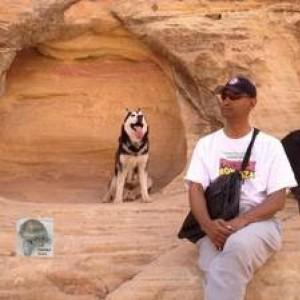 VL
10/14/2021
Victor L.

United States
Expected more variety
Received 200 plants but only 11 different types. Most were very common. The listing says 5 of each type, but received some types that were 15-20 in quantity. Was expecting 40 different types of cacti. What am I going to do with 20 Golden Barrel cactus seedlings?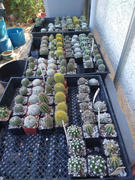 Sorry for your confusion on this but we do advertise per 25 pack you will have 5 different types. You ordered quantity 8 of this item. There for each 25pack could come with the same 5 different cactus. This is based on available inventory. With this item you would receive 40 qty of each cactus if we only have 5 different types available inventory. We did the best we could to compose your order with as many different that we had available.