Echeveria lime n chile
(This plant comes in a 3.5" pot. You will receive a very similar plant to the one in the picture. It may or may not be blooming at the time of your purchase. The plant is shipped in its pot to prevent any damage to the roots).
Echeveria 'Lime n' Chile' is a lovely succulent with frosty lime-green leaves that constitute rosettes in the shape of a Globose. The leaves are occasionally slightly variegated, and the tips can turn a fiery pink-red. This succulent is dormant during the winter season and grows up to the height of 5-6 inches. It has its origin in Bolivia and belongs to the Crassulaceae family.
Growth Rate
Lime n' Chile' houseplants are easy to manage and have a slow growth rate.
Flowering

This plant blooms in stunning pinkish color several times a year during the mid-summer season.
Watering and Feeding

From spring to fall, provide moderate amounts of water to this variety of Echeveria. Water is only required to keep the plants from shriveling during the winter months. 
Soil
Echeveria 'Lime n' Chile' succulent requires a quick-draining potting soil mix. Many growers make their own blend. Commercial succulent potting mixes, on the other hand, will work just fine. 
Hardiness
This interesting succulent must be brought indoors during the winter months. This plant can withstand frost tolerance of -1.1 to 10° C or 30.02 to 50° F and belongs to the hardiness zones of 10a to 11b.
Light

This Echeveria species prefers full sun exposure. When relocating your plant outside in the spring, take your time. Sunburn can be caused by the hot afternoon sun.
Propagation 

This houseplant, like all Echeverias, is generally propagated from leaves and offsets, but it can also be managed to grow from stem cuttings and seeds. The right time to plant the seeds is in the spring or summer.
Echeveria 'Lime n' Chile' is an easy-care plant. It is the best gift option or to place it near the window of your drawing-room to channelize positive vibes.

Some of the information in this description has been found at desert-tropicals.com, llifle.com and cactus-art.biz

| | |
| --- | --- |
| Blooming Season | Mid summer |
| Common Name | Lime n' chile |
| Dormancy | Winter |
| Family | Crassulaceae |
| Flower | Pinkish |
| Frost Tolerance | -1.1 To 10 °c |
| Growth Rate | Slow |
| Hardiness Zone | 10a to 11b |
| Height | 5-6" |
| Origin | Bolivia |
| Pot Size | 3.5" |
| Scientific Name | Echeveria lime n chile |
| Shape | Globose |
| Sun Exposure | Full sun |
Customer Reviews
Write a Review
Ask a Question
The best I've seen.
I've seen this kind of succulent many times and many places, but this one is about the nicest I have seen. And of course, packaging and shipping were great.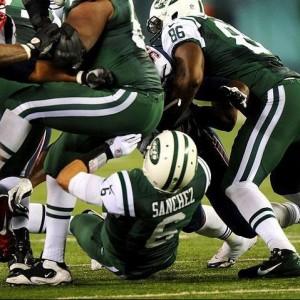 JL
04/26/2021
Joseph L. Harrington

United States
Lovely!
Arrived beautiful and healthy!