Myrtillocactus geometrizans 

Blue Candle
(This plant comes in a 3.5-inch pot. All our plants are grown under the same conditions, although not all the plants are the same. You will receive a similar plant in size and shape to the ones in the pictures. Our plants are hand-picked and carefully selected to bring you the best quality possible. Please allow us up to 3 business days to process your order. If you wish to receive your order on a specific date, or have special instructions, please add a note at the checkout. The plant is shipped in its pot to prevent any damage to the roots.)
Myrtillocactus geometrizans goes by the common "Blue Candle". With its columnar shape, the succulent is highly branched and has an extremely dense growth of stems that grow closely together. The plant has its origin in Mexico and belongs to the family of Cactaceae. Myrtillocactus geometrizans offers a dormancy of winters and can grow from 4 to 8 feet in height.
Growth Rate 

The growth rate of this attractive succulent is fast. With the right nurturing and care, it can grow fairly tall in height and width. 

Flowering

Blue candle is known for its pale green-colored flowers that bloom best in the mid-spring season.

Watering and Feeding 

The plant generally requires very little watering. Water it once every 2 weeks during summers and once a month in winters. Feed it once a month with a special cactus fertilizer during spring and summer.

Soil 

Soil with excellent drainage is a must. Prepare a soil mix that is sandy, porous, well-drained, and also slightly acidic for best results.

Hardiness 
The Myrtillocactus geometrizans plant grows best in winters, keeping in mind its frost tolerance of -4° C (24.8° F). This plant belongs to the hardiness zone of 9a to 11b.

Light

This shrubby cactus needs full sun exposure to grow properly. A spot where maximum bright light reaches the plant is ideal. Even the matured plant enjoys bright full sunlight.

Propagation

Blue candle plants can be propagated through stem cuttings. Once the stem is removed by a sharp knife or scissors, place it on well-drained soil after letting it callous for a few days.

Myrtillocactus geometrizans "Blue Candle" is one of those rare plants that is a perfect combination of small beautiful-looking flowers and thick strong stems. It is resilient and suitable for both indoor & outdoor settings.

Some of the information in this description has been found at desert-tropicals.com, llifle.com and cactus-art.biz
| | |
| --- | --- |
| Blooming Season | Mid spring |
| Common Name | Blue candle |
| Dormancy | Winter |
| Family | Cactaceae |
| Flower | Pale green |
| Frost Tolerance | -4° C |
| Growth Rate | Fast growth |
| Hardiness Zone | 9a to 10b |
| Height | 4-8 ft. |
| Origin | Mexico |
| Pot Size | 3.5" |
| Scientific Name | Myrtillocactus geometrizans |
| Shape | Columnar |
| Sun Exposure | Full sun |
Customer Reviews
Write a Review
Ask a Question
06/06/2022
Louis S.

United States
Beautiful specimen
Very good looking cactus and potting.
09/17/2021
meryl r.

United States
Nice and Healthy
Love these 2 little guys..they are substantial size and are nice and healthy. They look just like the picture! Very Happy!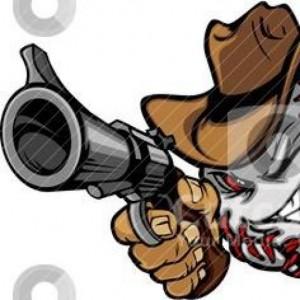 AT
11/16/2020
Anthony T.

United States
Satisfied Purchase
Quality product and service. Recommend business.
My cactus arrived in a short amount of tim...
My cactus arrived in a short amount of time and in great condition. I'm very pleased.
Very cute! Arrived in great shape :)
Very cute! Arrived in great shape :)