Pedilanthus tithymaloides variegated 3 cuttings
This are cuttings with no roots. All of our plants are grown under the same conditions, although not all the plants are the same. You will receive a similar plant in size and shape to the ones in the pictures. Our plants are hand-picked and carefully selected to bring you the best quality possible. Please allow us up to 3 business days to process your order. If you wish to receive your order on a specific date, or have special instructions, please add a note at the checkout . The plant is shipped with no roots.
3 cuttings of Pedilanthus tithymaloides variegated

Flowers: reddish-colored. When flowering or chilly winter temperatures occur, the leaves may blush pink. It is also called 'red-bird plant'. The little flowers at the tips of new growth resemble a bird.

Blooming season: Although flowering in flushes year-round in warm tropical regions, it blooms most heavily in summer.
Cultivation and propagation: It is a relatively fast grower succulent in frost free zones and also a great container plant for full sun to partial shade.

Irrigation: It prefers to be on the dry side with good but infrequent waterings but looks best with regular watering in hot months. Less water during winter. No water should ever be allowed to stand around the roots. But it adapts to different growing conditions from extreme heat and drought, to high moisture as it has a low rot potential. The plant tends to be taller and have more biomass if it is well-watered.

Hardiness: Hardy to approximately -5°C. It can withstand light frost for short periods if very dry, in these situations it will better resist if sheltered by the winter rains, seen that the humidity and low temperatures render it more sensitive to rottenness. Plants in containers however, suffered major leaf loss. USDA Zone 9b to 12.
Exposure: Full sun to filtered light (leafy but with fewer flowers in deeper shade).

Some of the information in this description has been found at desert-tropicals.com, llifle.com and cactus-art.biz
| | |
| --- | --- |
| Blooming Season | Mid spring |
| Common Name | Japanese poinsettia |
| Dormancy | Winter |
| Family | Euphorbiaceae |
| Flower | Red |
| Frost Tolerance | -5°c |
| Growth Rate | Fast growth |
| Hardiness Zone | 9b to 11 |
| Height | 6-8 ft. (1.8-2.4 M) |
| Origin | South america |
| Scientific Name | Pedilanthus tithymaloides variegated 3 cuttings |
| Shape | - |
| Sun Exposure | Partial to full shade |
Customer Reviews
Write a Review
Ask a Question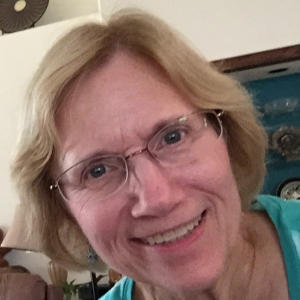 NM
06/09/2020
Nancy M.

United States
I grow mine in water here in Phoenix
3 fine sturdy cuttings arrived in perfect condition. They are in my water garden now and doing fine. The plants don't like the high summer heat here in Phoenix and do fine in water if you keep it clean.