Tricodiadema bulbosom
(This plant comes in a 3.5 inch pot. You will receive a very similar plant to the one in the picture. It may or may not be blooming at the time of your purchase. The plant is shipped in its pot to prevent any damage to the roots).
tricodiadema bulbosom

This member of the Aizoaceae family name "trichodiadema" means "threaded crown" referring to the hair radiating from the leaf tips.

Description: Caudiciform succulent with long stems. It branches heavily and forms a low, rounded shrub.
Caudex (enlarged napiform root): Irregular underground up to 20 (30) cm, in plants raised from seeds it is usually solitary but specimens grown from cuttings will form a thick much-branched tuber that have a tan shiny epidermis. The caudex can easily be raised above ground level out of the pot for ease of contemplation.
Stems: Wiry, densely branched up to 30(60) cm tall,
Leaves: 8 mm long succulent, cylindrical, bright green to grey with a crown of soft white bristles, making for a very attractive plant.
Flowers: Violet to purple-red with a yellow center (eventually also white or pink) 2 cm wide.
Blooming time: Flowers bloom from spring to autumn..


Cultivation: Likes a part-shade position (some early or late sun) but is quite tolerant as regards sun and intense heat. Growing in well-drained soil, Tolerates considerable frost a low as – 4° C (or less) and dry conditions due to its tuberous roots. This species is slow growing and after some years, the roots can be raised for effect, creating a beautiful succulent bonsai. This plants in the first years are usually grown in black nursery containers but if you have a mature specimen with a nice caudex, a bonsai pot or dish seems to make the plant a little more special and helps display the plant well.
Propagation: Seeds, it can be also reproduced by cuttings.

USE: Roots of Trichodiadema species have been used in the past for speeding the fermentation of bread, beer, etc. It is presumed they contain either yeast or sugars which increase the rate of fermentation.
Some of the information in this description has been found at desert-tropicals.com, llifle.com and cactus-art.biz
Customer Reviews
Write a Review
Ask a Question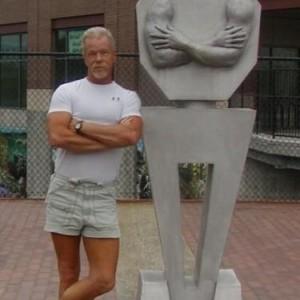 RF
03/15/2021
Robert F. Nicholas

United States
Love this plant
Very nice specimen, well packed. After some trimming of the dense foliage and revealing the roots, it is settled into it's new home in a bonsai pot.
02/15/2021
betsy h.

United States
Happy
Happy with my purchase
01/17/2021
Porfirio P.

United States
Healthy Plant
Nice plant to be added in plant collector lovers.
08/27/2020
Gail E.

United States
Love succulents!
Wonderful! Timely! Great quality product!